Fossilation's Video Presented at Ars Electronica
September 16, 2021


Alice Jarry, Marie-Pier Boucher, Samuel Bianchini, Brice Ammar-Khodja, Alexandra Bachmayer, Vanessa Mardirossian and Philippe Vandal present a video of Fossilation at EMERGENCE/Y, the 2021 Rencontres Interdisciplinaires d'Hexagram hosted at Ars Electronica.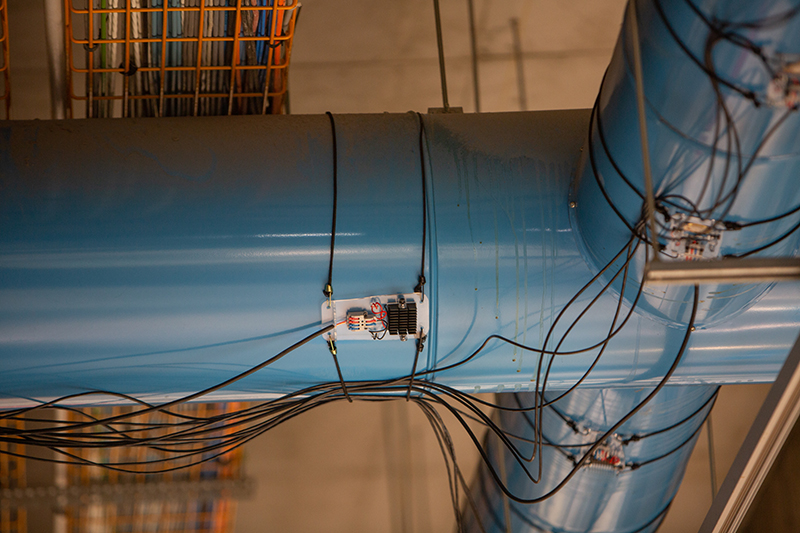 This year, the theme of the Rencontres interdisciplinaires d'Hexagram is EMERGENCE/Y. The program explores how Research-Creation can actualize not yet existing presents and enable the emergence of new possible futures.


Through its wide network, Hexagram sets out to explore the Emergence/y entangled in today's troubled socio-technical and cultural fabric. To do so, the network presents an array of artistic and reflective works and talks to address (1) The current climate emergency; (2) The urgency of a critical response to Artificial Intelligence; (3) The emergence of new intersectional theories; (4) Emerging interplay between Human and more-than-human sentience; and (5) Emerging models for political economy involving the arts and science. Hexagram's 2021/22 program brings together Network members and collaborators whose critical and techno-material approaches are dedicated to addressing these complex challenges through research situated at the intersections of the arts and sciences.

Presented at Ars Electronica, the video of Fossilation features a bioplastic membrane and a apparatus that harvests the residual energy of the Pompidou Centre influence the centre's lighting.

This video is part of the
Membranes in Action research-creation project (SSHRC),
which can be found in the project section of this website.
Fossilisation
combines design, art, techno sciences, and media studies. It was co-developed as part of an international collaboration between three research-creation teams (Concordia University, Montreal; EnsadLab - the École nationale supérieure des Arts Décoratifs laboratory – Université PSL; University of Toronto Mississauga). The project, co-directed by Alice Jarry (Concordia University), Marie-Pier Boucher (University of Toronto Mississauga), and Samuel Bianchini (EnsadLab / Reflective Interaction and Chair in Arts and Sciences), received support from the Social Sciences and Humanities Research Council of Canada (SSHRC), the Chair in Arts and Sciences of the École Polytechnique, the École des Arts Décoratifs - PSL, the Daniel and Nina Carasso Foundation, Hexagram – international network of research-creation in art, culture, and technology, and Concordia University's Milieux Institute for art, culture, and technology. The project was put together for the "Matières d'image" exhibit as part of the 2021 Hors Pistes Festival, curated by Géraldine Gomez.
Individuals Involved :
Brice Ammar-Khodja
Alexandra Bachmayer
Samuel Bianchini
Marie-Pier Boucher
Didier Bouchon
Maria Chekhanovich
Matthew Halpenny
Alice Jarry
Raphaëlle Kerbrat
Annie Leuridan
Vanessa Mardirossian
Asa Perlman
Philippe Vandal
Lucile Vareilles