Mapping Debris Together Workshop part of Hexagram's Emergence/y programming

May 20th, 2022


Tricia Enns lead a participatory workshop, part of Emergence/y programming, which explored alternative sensory and haptic methods of mapping and understanding the Quartier des Spectacles through walking, collecting debris, and paper making.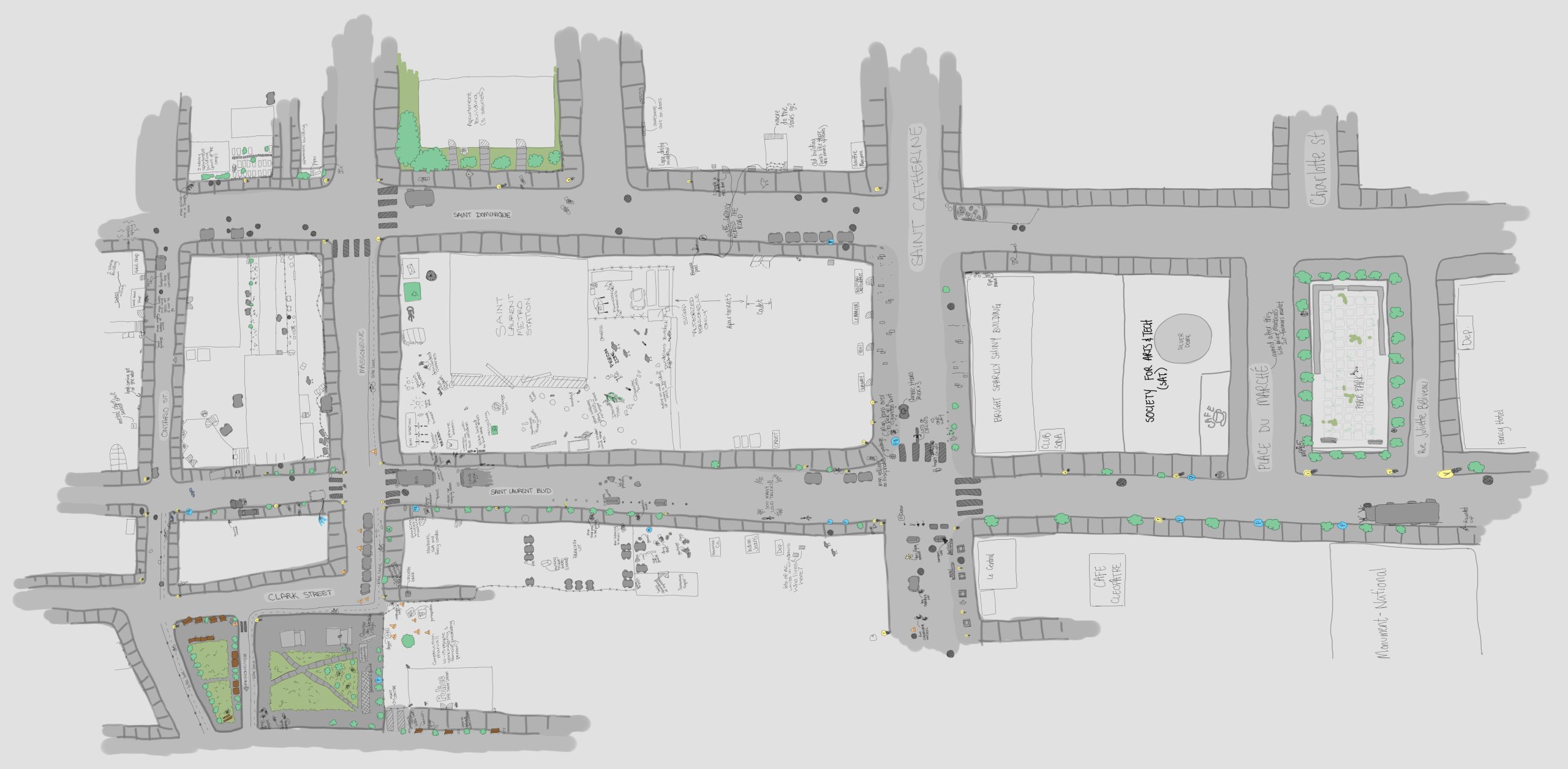 On May 20th, 2022

Mapping Debris Together was a participatory workshop facilitated by Tricia Enns [student member, Concordia], with co-facilitating support from Christine White, which invited individuals to walk together around the Quartier des Spectacles in Montreal. While walking we used our senses to experience the area, shared personal stories, collected debris, and ate snacks. The workshop began at the Saint Laurent Metro Station where we reflected on our relationship with this place; the land, the histories of the area, our personal memories, and our experiences in the moment. Then we slowly weaved our way along Saint Dominique, towards Saint Catherine Street, to eventually finish at Place de la Paix.

Place de la Paix was used as our paper making studio where Tricia Enns unpacked paper making supplies on a bench in the park. Then each individual created and supported each other in making debris mappings from the materials collected. 

The goal of the activity was to explore new methods of experiencing and understanding the Quartier des Spectacles through walking and the haptic experience of mapping using collected debris and paper making techniques.